The RackN Success Cycle helps customers create a sustained positive feedback loop for their operational practices across their entire IT estate.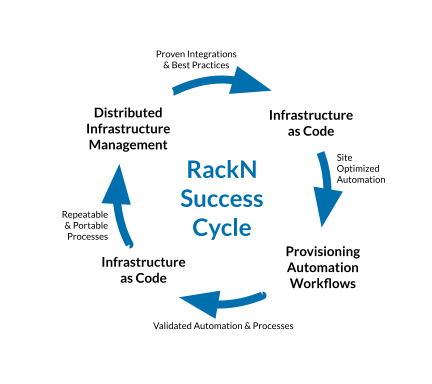 Building on Positive Feedback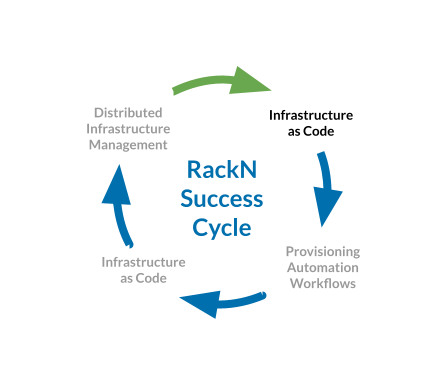 Proven Integrations & Best Practices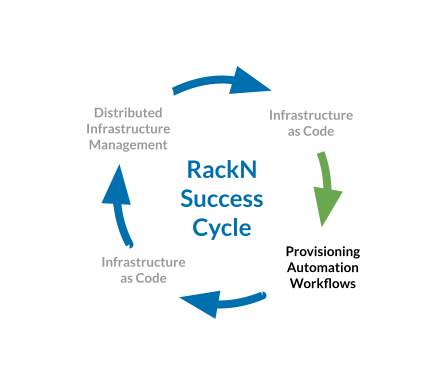 Site Optimized Automation
Validated Automation & Processes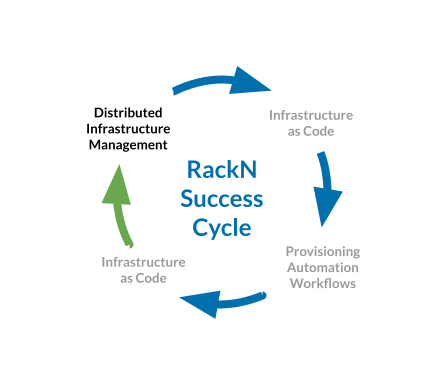 Repeatable & Portable Processes
Building on Positive Feedback
"Why is RackN IaC important to us? Because it accelerates our operations. Instead of automating in silos, we are able to easily import and share reusable IaC components between internal teams, distributed sites, suppliers and community partners."
Provisioning Automation
Expand Choice starting from a multi‑vendor Provisioning Automation and proven best practices
Infrastructure as Code
Improve Consistency with fully source-controlled Infrastructure as Code automation and API‑driven workflows
Distributed Infrastructure
Gain Control across your edge, enterprise, co‑lo and cloud Distributed Infrastructure while keeping site autonomy.
Orchestration as Code
Enable Creation of an end-to-end pipeline capable of infrastructure coordination and automation of DevOps Day 2 operations.